TURBO
Catálogue 2020
Catalogue
Machinery for
crushing and preparation
ores & minerals


scale3d(1, 1, 1) rotateX(0) rotateY(0) rotateZ(0) skew(0, 0);opacity:0" class="divider-inner">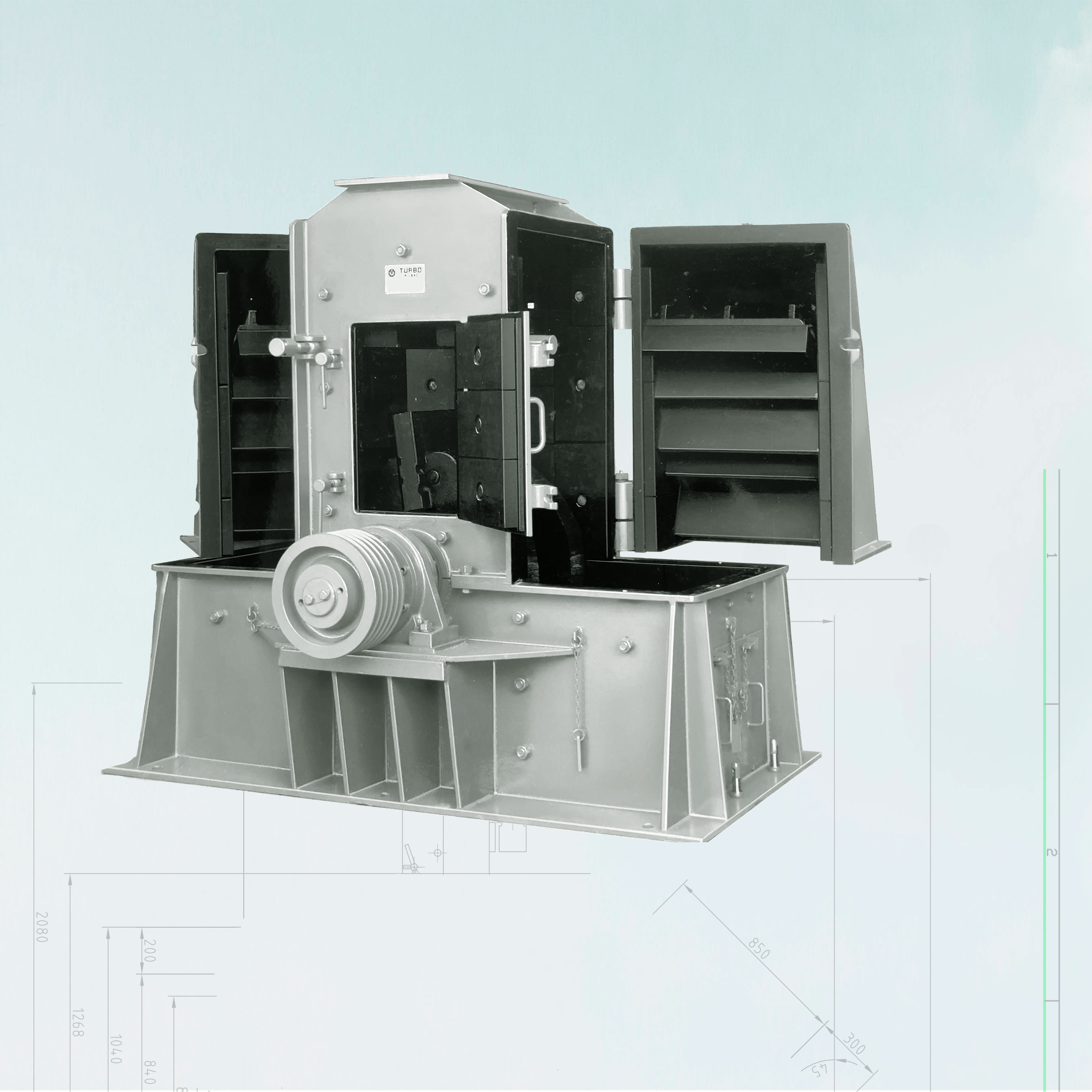 Machinery created entirely with our own techniques.
During the fifties the first national manufacuring jaw crusher with rolled bearings integrated was born.

This machinery enterely created with our own techniques, covers a wide range of manufacturing within different typologies, sizes and productive capacities.
"We promote growth profitable and sustainable productivity in all of our clients' industries .. "
Instalaciones para Áridos S.L.
INFO @ Turbo
Infinite possibilities
for the industry

Aggregates are used in agriculture as a soil acidity corrector, as a fertilizer, as well as as a constructive element of farms.
Since its foundation, Turbo has been characterized by designing and manufacturing innovative products for the mineral industries.
Turbo, provides the safe breaking of rocks and stones of medium hardness and non-abrasive in the nature of asphalt and concrete aggregates.
This production depends on the type of feed (the kind of material, the size distribution, its fracture characteristics or its moisture content).
Explore how Turbo can improve your production chain.